Caring for Your Christmas Tree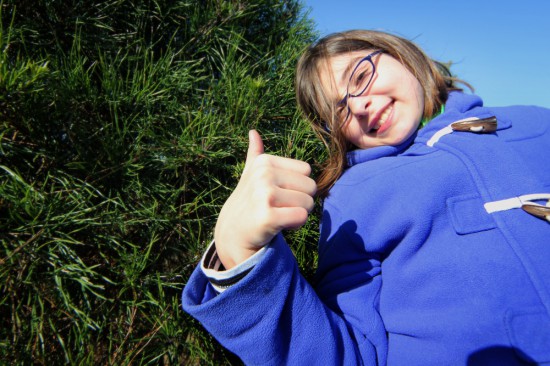 Remember, your tree got all the water it needed before it was cut down to come home with you.  After it is cut; your tree can drink up to a gallon of water or more per day for the 1st couple of days.
When you arrive at home with your tree, it is best to recut the trunk by about 1/2″ or so.  This will remove the "harden" sap from the trunk allowing it to take in water.
You will then want to place your tree into a stand or bucket that holds water. Ideally you would put your tree in the garage for a couple of days in a 5 gallon bucket of water; to allow it to drink all it wanted before bringing it into the house.  If you don't have a garage; you can place your tree in the bucket of water outside somewhere where it is protected from the sun and wind.
Check the water daily and replenish as needed.
Place your tree away from fireplaces or any other heat sources.
Be sure to unplug or turn off all lights on your tree when you are not home or while your sleeping.
Remember, a fresh cut, plenty of water and bit of common sense are all it takes to enjoy your fresh Christmas tree.