Choose & Cut Christmas Trees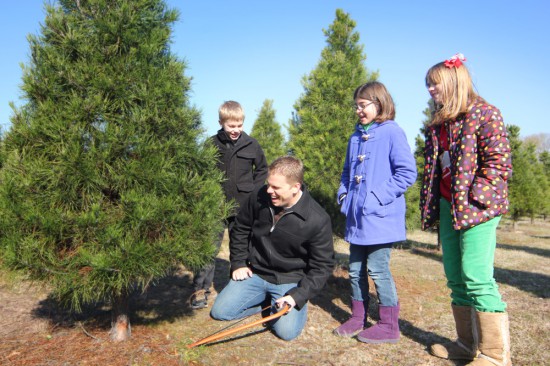 Whether your family likes the traditional Virginia Pine, the Leyland Cypress, or the Northern Grown Fraser Fir trees, we have just the tree for you! All trees are pre-priced in the fields. The Virginia Pine are in the fields ready for you to harvest them. One of our workers will gladly shake the dead needles out of your tree and bale it – which gets it ready for the trip home.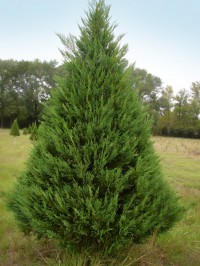 Leyland Cypress Trees – No Sellable Leyland's in the field this year.
We currently do not have any Leyland's in the field this year.  We are sorry for the inconvenience; we are growing them as fast as we can.
If you have selected a Leyland in the past as your Christmas tree you might try a Fraser Fir this year.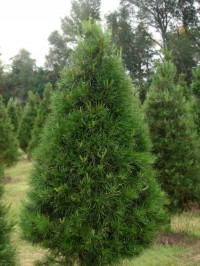 Virginia Pine Trees
The Virginia Pine is the perfect tree for those looking for a traditional tree – with the smells of Christmas included. We have trees between 4 and 10 feet in height. Virginia Pine trees are $6 – $7 per foot.
Fraser Fir Trees
We also have premium Fraser Firs shipped in from North Carolina. Fraser Firs are the perfect tree for those who were not born in East Texas, and will remind you of Christmas' back home. We have trees between 4 and 11 feet in height.  The Firs are $10-12 per foot.