Field Trips Coming to the Farm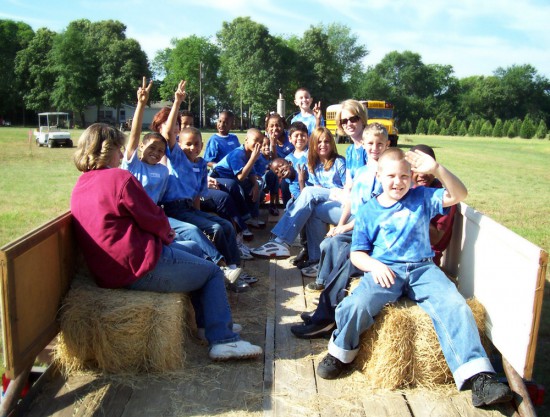 Join us for a day full of fun on the farm!
Educational experience about growing Christmas trees on the farm
Lots of hands on activities
Hayrides, physical activities, farm games and play areas
Picnic Areas
$6 a student includes:
2 1/2 hours of guided fun on the farm – lunchtime is included in that time frame (bring your own sack lunch)
Our Gift Shop will be open during your field trip – 1st-5th grades will have time to shop for a unique gift
1 1/2 hr of farm fun is available for pre-k
$7 a student includes everything listed above, plus a snack for Pre-k or 1st grade will get popcorn and water while watching their movie and 2nd -5th graders will get to roast marshmallows by the camp fire and drink hot chocolate.
We are filling our spots now; so don't delay in contacting the farm about your class coming on a field trip.  To do so, please go to our Farm Field trip page and fill out our form and we will contact you soon.
Here is a sample day for your class:
10-10:30 Movie, Animal time or roasting marshmallows by the campfire (depending on age of students)
10:35 – 11:05 Gift Shop and Bathroom
11:10 – 11:40 Hayride to field
11:45 – 12:15 Games at the Barn
12:20 – 1:10 Lunch at different locations on the farm (bring sacks lunches)
This is a well-planned field trip and your class will be under control in organized groups during your entire visit. We have restroom facilities, a hand washing station, picnic areas for lunch and a great staff waiting on you. We would love to host your class or group.
* Please have kids were closed toed shoes and be on the lookout for ants, holes and sticker burrs.