Christmas Tree Farm Field Trips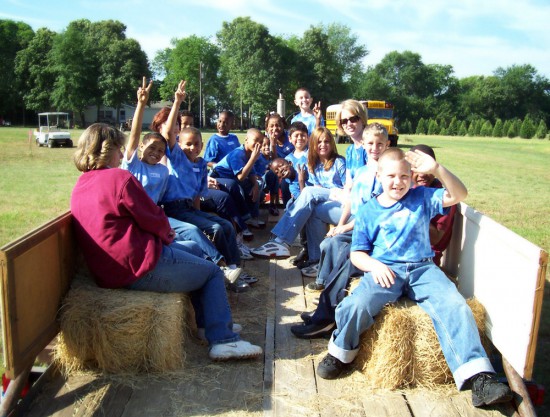 Bring your school group for a fun, educational farm field trip. We offer Christmas tree farm field trips for school groups during November and December. Your students will learn about growing Christmas trees on the farm. There are lots of hands on activities to do on the farm, including: visiting animals, hayrides, farm games, play areas, and other physical activities.  We have a great picnic area for your students to eat lunch (bring sack lunches). This is a working farm, so make sure you and your students dress appropriately. Please wear closed toed shoes.
---
Price: $6 per student
This includes 2 hours of guided fun on the farm, including a break for lunch.  Our gift shop will be open during your field trip.  First grade and above can have time to shop in the gift shop.  We can also do 1.5 hours of farm fun for Pre-K groups.  We can also provide a snack of popcorn and water for an additional $1 per student. There is no charge for teachers or parents who come along.  If there is a sibling over the age of three that comes along, the parent will need to pay for that child.
---
Contact Us About a Field Trip
You can call us at 903-595-2046 or 903-253-3143(cell) and leave a message, email reedheathernicole@gmail.com, or just fill out the form below.
Here's what we need to know
Your phone number
Your email address
Name of the school
Number of students
Date/time you want
---
Field Trip Contact Form